Colorado Health Insurance Insider is a small, independent health insurance brokerage in Wellington, Colorado managed by Jay and Louise Norris. We've been helping our clients sort out their health insurance needs at no cost to them since 2002, so we've seen a lot of changes to health insurance over the years. We work with Connect for Health Colorado, and can help you enroll in a plan either on or off the marketplace (exchange), depending on your preference and ability to qualify for subsidies.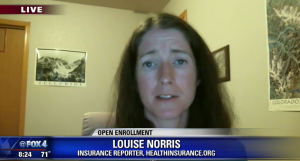 We've been working with health insurance in Colorado since 2002. We've come to gain many satisfied clients, we've been referenced by publications like Consumer Reports, Colorado Health Foundation Magazine, Forbes, The Denver Post, MedScape by WebMD, The Denver Business Journal, The Colorado Springs Business Journal, and we've been consistently recognized with a Gold Star Award by the Better Business Bureau. The Better Business Bureau also gives Insurance Shoppers an A+ rating. We only represent top insurance companies with a proven history of stability and customer service. We're in daily contact with the marketplace and the various carriers, so it glitches arise or you have questions about the enrollment or claims process, we can help with that too.
The main thing you'll notice about us is that we aren't interested in "selling" you on anything. We don't start out by recommending a type of plan or a particular company until we take the time to listen to what you want to be covered and hear about your unique situation.
Louise also writes regularly for healthinsurance.org, medicareresources.org, and ADP's Spark and Boost blogs, and is the health insurance expert for Verywell and Gusto. She is from Burlington, Colorado, and graduated from Colorado State University. She then joined the Peace Corps and lived in Tanzania for 2 years teaching math. Her specialty is the Affordable Care Act and its various moving parts. If you've got questions about how the ACA works, or how it will impact you, Louise is happy to help. You can browse through the FAQs on healthinsurance.org – many of which have been answered by Louise – to see if your question has already been asked, or read through the extensive collection of articles she's written at Verywell about the ACA.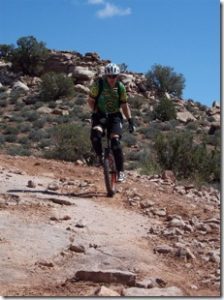 Jay is from Rock Springs, WY, and graduated from the University of Wyo. A variety of injuries when he was younger (snowboarding, football, and mountain unicycle) led to his interest in advocating for consumers with insurance companies.
Jay works with individuals and small businesses as a health insurance broker as well as a data analyst.
We keep up with the latest developments in Colorado healthcare on our blog, Colorado Health Insurance Insider.

Jay had the honor to be the only health insurance broker to ever serve on the Board of Directors for Connect for Health Colorado (Colorado's ACA Exchange/Marketplace). His term was served from 2015 – 2019.

---