If you don't have dental insurance provided by your job, it can seem impossible to find good coverage. Most people don't go to the dentist very often anymore because it is too expensive and they can't find Colorado dental insurance to cover it.
Most people think good dental insurance is easier to find until they start looking. They usually have had it covered under their job when they worked for a large company and got great benefits without paying much for it. But, when you work for a small business that doesn't provide dental insurance or are self-employed, it is hard to find good coverage. We have many different types of Colorado dental insurance and different options within those types. We have good working relationships with each of the companies and have in-depth knowledge of what each cover. Our name says it all…by telling us what you need the coverage for, we can shop for the best Colorado dental insurance available to cover your needs. Although we are located in Colorado, our dental plans may be purchased by non-Colorado residents as well.
A network-based PPO dental plan in Colorado is hard to find as an option with Individual/Family plans anymore. However, there are some good options from top-rated, stable carriers.
Anthem Blue Cross Blue Shield of Colorado has a very popular option called the Anthem Blue Dental PPO Plan. With this plan you've got the freedom to go to any dentist and coverage for preventive care and diagnostic services begins on your policy effective date. This has been our most popular dental insurance option in Colorado over the last 22 months. To find out more about this plan and to apply, view the rates or download the Anthem Blue Dental PPO Plan Brochure and Application.
United HealthOne offers an individual/family PPO dental plan with a network of over 73,000 dentists, preventive care covered with no deductible or waiting period, and a low $50 calendar year deductible for basic and major services. You can get quotes and apply online for the United Health One dental plan here.
Delta Dental of Colorado offers two PPO options and also a discount plan. View the plans and apply online for Delta Dental of Colorado here.
Cigna has a good dental option in Colorado for $30/month extra (benefits), but it can only be purchased with the medical. It has great out of network benefits and is a great alternative to more expensive indemnity dental plans if your dentist doesn't accept dental insurance.
Discount Dental Plans Offer the Best Value
Delta Dental of Colorado offers a discount plan in addition to their two PPO options. Apply online for Delta Dental of Colorado here. Discount Dental Plans are the most popular because they are very inexpensive and can usually save you more than expensive dental insurance plans that allow you to go to any dentist you choose. They also do not have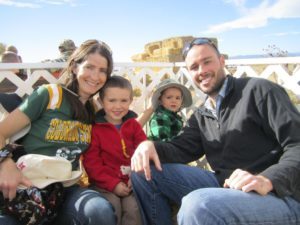 any waiting periods no matter what type of dental work you need. So, if you suddenly have tooth pain or some other emergency, this is usually the only option. The only drawback is that you must go to a certain list of dental providers. But, the provider lists contain very qualified dentists and that is usually not a concern for most people. This is where you can compare discount dental plans, locate Colorado dentists, and even sign up online.
For Businesses in Colorado
Small Group Dental Plans are sometimes a good option if you have a company with anywhere between 2 and 50 employees, and preferably between 10 and 50 employees. Some of our most popular group dental plans are Delta Dental and Humana Dental. There are waiting periods for larger procedures and it can be the most expensive of all of the options. Group dental should only be purchased if the members will use it regularly.
The Surgeon General reports that tooth decay has become the most common childhood disease. Even though tooth decay can be prevented with proper prevention and simple routine dental care, over 100 million americans don't have any dental coverage at all. Of Americans over the age of 18, 44% don't have any dental coverage. You need to know that your family is covered for the unexpected without giving up too much of your time worrying about how. That's why we're here. You may reach us at our Colorado offices toll-free at (866)747-7913 from 7:30a.m. to 6:00p.m. or e-mail us.
Should dental insurance be included on all health insurance policies to get people to the dentist on a regular basis?