If you're uninsured in Colorado, you have another opportunity to enroll in health coverage for 2021. Connect for Health Colorado has opened a special enrollment window that closely mirrors the enrollment window that the Biden administration announced for states that use HealthCare.gov (DC and 14 states, including Colorado, run their own exchanges; the rest of the states use HealthCare.gov).
Colorado's special enrollment period began February 8 and continues through May 15, 2021. Plans selected during this window will take effect the first of the month following enrollment.
The enrollment window is available to anyone who is currently uninsured. That includes people who have non-ACA-compliant health coverage, such as fixed indemnity plans, health care sharing ministry plans, or direct primary care plans. Uninsured Coloradans do not need a qualifying event in order to use this special enrollment period.
Premium subsidies and cost-sharing reductions are available through Connect for Health Colorado, and people applying for coverage during this special enrollment period can receive financial assistance if they're eligible.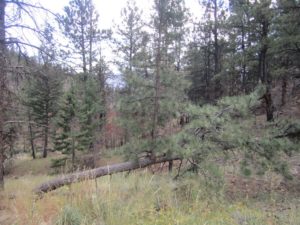 It's also important to understand that if Congress passes the COVID relief measures they've proposed thus far, premium subsidies for 2021 could end up being larger and available to more people than they currently are. If the legislation is ultimately enacted, Colorado residents who are uninsured due to the cost of coverage might find that it becomes much more affordable than it was before, and will definitely want to sign up for coverage before the end of the special enrollment period. So keep an eye on the progress of the federal COVID relief bill. Lawmakers hope to pass it and send it to President Biden by mid-March for his signature, but a lot could happen between now and then.
If you'd like to utilize this enrollment period, let us know and we can help you sort through the available options and get your enrollment submitted.